Dick Cashman Showband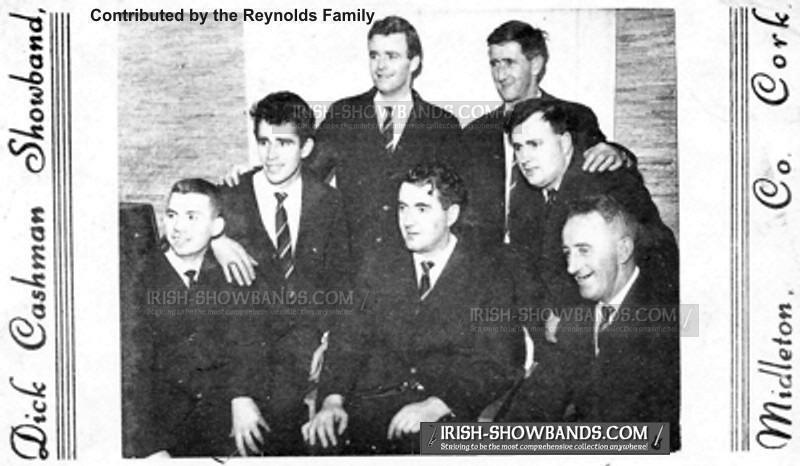 Dick Cashman, author, artist and musician extraordinary, is still active in music. His band was known as the Dick Cashman Showband.
His old band was Pat Laffan, R.I.P., Tim Lane, Dick Cashman, Michael Cashman, Eddie O'Mahony, Tim Desmond, R.I.P.,
Paudie O'Brien. Paudie O'Brien has contributed enormously to music and song over forty years.