8th October, 2008.....RTE thanks community members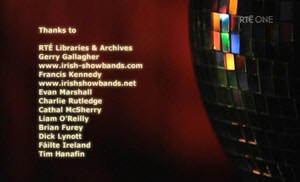 Last night RTE aired the second programme of its "A Little Bit Showband" series. The show featured Sonny Knowles and at the end, credited several members of our irish-showbands.com community for their contributions to the show. They included Liam O'Reilly, Brian Furey and Dick Lynott who have all contributed to photo collections here on the site. We also want to mention community member, Francis Kennedy, who was credited for contributions through his own website. We'd like to thank Eanya Gallagher at RTE for the recognition of the site and its members and look forward to the remaining 4 instalments of the show to come (see below for schedule). Click on the image left for full size.

18th September, 2008....RTE announces details for new Showband series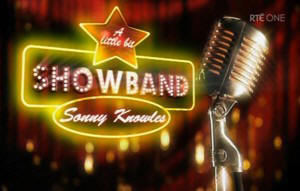 Eanya Gallagher from RTE television emailed us today to announce the upcoming series, A Little Bit Showband. The six part series will air on RTE 1 starting Tuesday, 30th September at 7:00 p.m. continue and every Tuesday through 4th November.
The artists scheduled to be featured are:
Brendan Bowyer - 30th Sept
Sonny Knowles - 7th Oct
Brendan O'Brien - 14th Oct
Paddy Cole - 21st Oct
Sean Dunphy - 28th Oct
Tina Reynolds - 4th Nov.
www.irish-showbands.com and members of our community assisted the show's producers by supplying photos and information from our pages and their collections. More info on the series as it become available.
13th September, 2008...Death of Gerry Duggan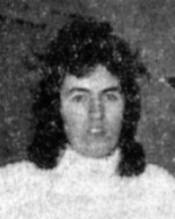 Gerry Duggan, former guitarist with the family group the Duggan Brothers, who became Brotherly Love, sadly passed away today in Galway after a long battle with leukaemia. He was 56. Based in Sligo, Gerry and his brothers started out playing relief to the top bands of the showband era in the Silver Slipper Ballroom in Strandhill before changing their name and signing a recording contract with EMI. Known for their amazing vocal harmonies, they released several singles including Scooby Doo, My Kind of Girl and Dark in the Dawn and toured nationally until they retired from show business in the early 1980's. Early in their career, the band was managed by their father, Alfie, but they were soon discovered by Louis Walsh (long before his Boyzone and X Factor fame) and in the early 80's they were managed by Tom Kelly of Ballina who also managed the Kim Newport Band and The Fairways. Returning to civilian life, Gerry became an engineer and ran his own very successful firm. Many of the buildings in Sligo over the past 20 years used blueprints designed by Gerry and his firm. Our sincerest sympathies are extended to Gerry's wife, Gayle, his children, family and friends.
16th August, 2008...Death of Ronnie Drew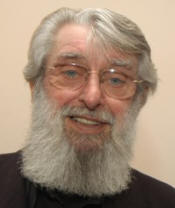 Ronnie Drew, a legend of the Irish entertainment scene lost his long battle with cancer today and sadly passed away at 2:10 p.m. we have been informed by former Sands guitarist Bobby Kelly, who was with Ronnie in St. Vincent's hospital when he died. Bobby also played guitar with Ronnie in the 1980's. After playing the folk clubs around Dublin in the early 60's with the Dubliners, Ronnie and the lads burst onto the UK and international scene in 1967 when their single, Seven Drunken Nights, was banned by RTE, but reached Number 7 in the British pop charts. Ronnie was one of the key figures in the Irish folk revival. In recent years Ronnie toured as a solo artist and performed in a variety of other artists in the last decade including the Pogues and Christy Moore. Last year Ronnie's wife, Deidre passed away after a short battle with cancer, after she cared for her husband through his illness. Our thoughts and prayers go out to Ronnie's children, friends and fans across Ireland.

June 28, 2008....Death of Maisie McDaniel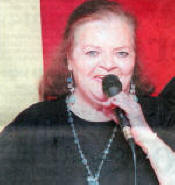 Maisie McDaniel, often cited as as Ireland's first female singing superstar, has passed away in her home in Sligo. Maisie enjoyed a very successful solo career before being asked to join the Nevada, but she would perform with the band only a handful of times as she was injured in a car accident shortly after their first gig. She would also front her own Fendermen, as well as the Nashville Ramblers. After her showband days ended, Maisie joined with husband, Fintan Stanley to play the cabaret scene around Ireland. She left the scene in the late 70's and separated from Fintan, but made a brief comeback in the mid 80's. She had been retired from performing for many years. Our deepest sympathies are extended to Maisie's daughter, Lisa, family and friends. Our thanks to Dick Lynott for letting us now about Maisie's sad passing.
April 3, 2008...Death of Brendan O'Brien of the Dixies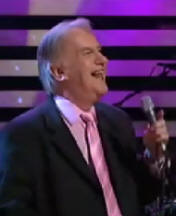 This evening we received several calls, including one from Bobby Kelly (formerly of the Sands and Greenbeats), informing us that Brendan O'Brien of the Dixies has passed away. One of the early superstars of the showband era, Brendan, along with drummer Joe Mac, was one of the best known names in the ballrooms in the mid to late 60's with the Dixies (formerly the Dixielanders) until he and Joe broke away to form Stage 2. Brendan was nearly killed when he was electrocuted on stage in late 1974 while doing a charity function in Cork. He was severely injured and it took a long time for him to venture back on stage, which he did in 1982, however, he would suffer from continued health problems throughout much of his life. Brendan would retired from performing in 1985 and return once again to the stage when Joe Mac quit the Dixies in 1989. To see the whole story of Brendan's career, you can go to the feature on the Dixies here. Brendan's final appearance on RTE was on 11th January on a show dedicated in part, to the stars of the showband era. He and drummer Joe Mac sang their number one hit, Little Arrows. His passing, along with that of Joe Dolan in December, reminds us all that the showband era, and the stars that entertained the country so many years ago, should be appreciated and treasured while they are still with us. Our deepest sympathies are extended to Brendan's family, friends and fans across the world.
March 13, 2008...Paul Duffy's Florida pub.
March 4, 2008...Death of Jimmy Faulkner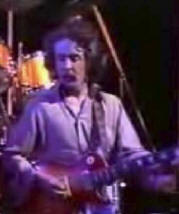 Jimmy Faulkner, brilliant guitarist who has played with a variety of bands, passed away this evening around 9:00 in St. Vincent's Hospital in Dublin. I was informed of his death by Bobby Kelly, (Sands and Greenbeats among others). Jimmy was taken ill only a week ago and discovered he was in the advance stages of liver cancer which had spread to other parts of his body. Jimmy, who has played with just about everyone, was one of Ireland's finest guitarists and in recent years, played with his band, the Houseshakers. He was also on Christy Moore's "Live In Dublin" album released to great acclaim in 1995. In the 80's and 90's he was one of Ireland's best known sessions musicians appearing on albums by Christy Moore, Paul Brady, Don Baker, Finbar Furey and many many more. Although never a member of a showband, Jimmy came up on the Dublin beat scene in the late 1960's and played with a variety of Dublin groups before gravitating towards jazz and traditional in later years. The picture left was captured from a performance on RTE in 1981 with Paul Brady. Our deepest sympathies go out to Jimmy's family and friends.
February 28, 2008....Deaths of Cyril Fullard and Bernard Tobin
We received two sad emails within a day of each other. Gayle Tobin wrote to tell us of the death of her father, Bernard on 27th of July, 2007. Bernard was the lead vocalist and bass player with the Impact Showband, which brought Rory Gallagher to prominence in Ireland. She informed us that her Grandmother bought Rory his first guitar. The next day, Sandra Clancy wrote to us letting us know about the death of Cyril Fullard, who sadly passed away on February 28, 2008. Cyril was the sax player with the Olly Maloney Showband from Tuam, Co. Galway. Our sympathy and prayers go out to Bernard's and Cyril's families and friends. Click here to visit our "In Memory" pages.
February 4, 2008....Yesterday and Today in Concert
Last night I attended a concert in the Sligo Park Hotel which featured Mike Denver, one of today's biggest names on the Irish dancing scene. Although not truly a "nostalgia" show like Do You Come Here Often, what attracted me to the concert were Mike's special "guests" which included showband stars Larry Cunningham (Mighty Avons and Country Blue Boys), Ray Lynam (Hillbillies), Roly Daniels (Memphis, Nevada, Jim Farley and Green County) and Pat Ely (Smokey Mountain Ramblers and Rocky Tops). The concert played to a packed house, standing room only in the end and it was a great show. Using Mike Denver's excellent backing band, the stars of yesteryear combined to play for the best part of 90 minutes before Mike took over to end the evening.
I spent time talking with promoters Willie Carty (formerly of the Conquerors and still their manager) and Tom Kelly (who played with the Fairways and now manages Brendan Grace) and also got to chat with Paul Claffey of Mid-West Radio (who was a major dance promoter during the showband era). This is one stop on a nationwide tour which includes over 30 dates. Overall it was a great night's entertainment with Roly, Ray, Larry and Pat all in fine voice and sounding better than ever. Mike and his band were also in great form, carrying on the showband tradition. The previous week in Sligo, Patrick Feeney was on stage in the Hawkswell Theatre for two nights along with his "guest" Sandy Kelly and the two have been on tour for the last month. It seems that, at least on the concert scene, bringing together the stars of yesterday with the today's talent is a trend which will continue.
January 11, 2008...Keeping the Showband Spirit Alive and Well
Last night, I was invited to Derry by David Hull to see his showband tribute concert, Do You Come Here Often. This was the twelfth year for the show which was staged in Belfast, Dublin and Derry. David and his team have put together a track record which is unequalled in maintaining the interest in, and dignity of, the showband era stars over the years. The two and a half hour show was hosted by radio personality George Jones (Monarchs, Dave Glover Showband and Clubsound) and featured Gene Chetty (Gene and the Gents), Muriel Day (Dave Glover Band), Tony Kenny (Sands), Earl Gill (Earl Gill Band and Hoedowners), Brian Coll (Plattermen and Buckaroos), Geraldine Brannigan (GB Band), and Roly Daniels (Memphis, Nevada, Jim Farley and Green County). Geraldine was joined on stage by brother Donal and husband Phil Coulter. The show was closed by Merseyside superstar Gerry Marsden of Gerry and the Pacemakers.
The singers were superbly backed by The Galaxy Showband (formed specially for the concert series) which included Morris Crum (Musical Director-keyboards), Ivan Black (sax/clarinet), Clive Culbertson (bass), Davy McKnight (drums), Alastair Wallace (trumpet), Barry Woods (keyboards), Olwin Woods (vocals), Alan McCartney (Guitar) and Janet McCartney (vocals).
The more than 1,000 fans of all ages that stuffed the Millennium Forum in Derry were treated to an evening of nostalgia and more importantly, talent which is undimmed by the 40 years that have passed since the majority of these stars hit the stage in the ballrooms of Ireland in the 1960's and 70's. Every act was excellent and every artist featured still "has it" although some of them no longer play very often and came out of "retirement" for the concert series.
This is not a plug for the show, but if you have an interest in the showband era and have never attended one of these concerts, I suggest you check it out. David told me that thirteen of the artists they have featured over the years have since passed away and none of us is getting any younger. My thanks to David and his team for their hospitality and to the stars for their time and talent.
January 7, 2008...Irish-showbands.com back to normal (hopefully)
If you are a frequent visitor to our site, you may have noticed we have had some problems for about the past three weeks. This all started when our hosting company, ipowerweb, decided to "upgrade" their servers and discontinue their support of certain software functions. The result has been a continuing headache which were were working hard to correct (with little success) and in the end, we had to move to a new hosting company. The move was completed today and you should find the site back to "normal." If you have any suggestions for how we can make the site even better, please let us know!