10th December, 2010...Death of Alan Thunder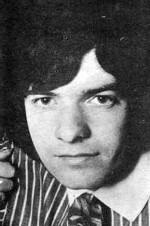 We received a sad email today from Wendy Thunder, niece of drummer Alan Thunder who has sadly passed away. Alan, who has been living in Crosshaven, Co. Cork and late of Dingle Road, Cabra West, Dublin died on Wednesday, December 8th at the Mater Hospital. A member of The Movement with John Farrell and later rejoining John in the Dreams. As drummer with The Movement, Alan was at one time voted the best drummer on the Irish Beat scene by readers of Spotlight magazine. He is survived by his partner Catherine and family, his daughter Sabrina, brother and sister Ronnie and Vera, brothers–in–law, sister–in–law, nieces, nephews, relatives and friends. Our sincere sympathies are extended to all Alan's family and friends.
30th October, 2010....Spam emails mentioning our website...
I received a message from a long time member of the site's community letting me know they received a spam email reportedly from someone who "saw their profile on irish-showbands.com" and wanted to get in touch with them. Our advice to all our members is to simply ignore this type of email fraud. In general, nobody has seen your "profile" on our site unless they are fishing for personal information. If you get such an email and wish to have your email deleted from the site (assuming it is actually on the site) please let us know and we will delete it immediately. It is a pity that these con artists continue to ruin the opportunity for people with common interests to get together in an online community and share stories and memories. Although deleting your email may help you avoid this type of email fraud, anyone who has been online for any length of time knows there is no "cure" for spam....it is part of the price we pay for sharing the wonders of the Internet.
Once again, our advice....delete the offending email and enjoy life!
18th October, 2010....Death of Pat McCool (Logue and McCool)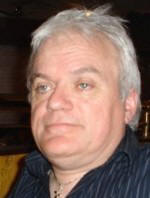 Both Anthony Loughman and John McGrenra wrote us today with the news that Pat McCool has passed away. Although Pat was not strictly a part of the showband era, Logue and McCool did make their National debut in 1990 under the guidance of the late Tony Loughman. Appearing on "Seach for a Star" on Live at 3, the band won and went on to success on the Irish country music scene, even appearing at the famous Wembley Country Music Festival. Our sincere sympathies go out to Pat's family and friends.
23rd September, 2010.....Irish Showband stamps make their debut.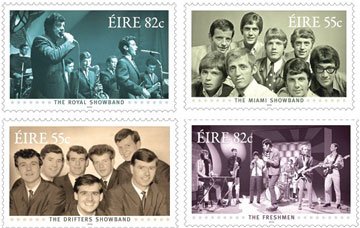 This week, An Post announced their tribute to the showband years with the release of four stamps commemorating four of the greatest bands of the era. Brendan Bowyer and the The Royal Showband, Dickie Rock and the Miami, Joe Dolan and the Drifters and Derek Dean and the Freshmen were selected from among the hundreds of bands that graced Ireland's stages between the 1950's and 1980's to represent the era's importance to the history of Irish society. The stamps were designed by artist Steve Simpson and based on the photography of Michael O'Reilly and Seán Magee.
Our thanks to Anne O'Neill of An Post, Emma Murphy of RMG Target and Ger Garland of The Irish Stamp Yearbook for involving us in the process of bringing the showband series of stamps to the public! Also to George Allen for pointing out an earlier misprint!
21st September, 2010....Deaths of Sean Young (Altonaires) and Chris Grace (Raindrops)
Sadly over the last couple of weeks, we have received notification of two ex-showband members who passed away during the months of August and September. Our sincere sympathies are extended to the family and friends of Sean Young, leader of the Altonaires Showband (from his son, Colm) and Chris Grace, vocalist with the Donie Collins Showband and the Raindrops (from John Conneely and Maria Butler). ..
16th August, 2010...Death of Pat Roper on the United States (Spotlights)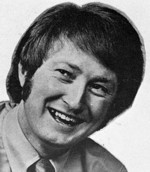 We received emails today from Margaret Barry and Pat O'Hara, both telling us the sad new that Pat Roper passed away over the weekend in his home in Long Island, New York. Pat's career included stints with Bernie and the Tartans and his most famous role as the lead singer with the Spotlights. We will publish more info as it becomes available. Our sincere sympathies go out to Pat's family and friends on both sides of the Atlantic.


17th July, 2010...Death of Martin Phelan (Miami and Sands Showbands)

Former Sands' guitarist, Bobby Kelly, emailed us today to tell us the sad news that Martin Phelan, his band mate from the Sands showband, passed away at 3 a.m. this morning after a long illness. Sax player, Martin, started his career in 1961 with the Miami Showband. After six years with one of the top bands in the country, he was one of the four members of the Miami who broke away in 1967 to form the Sands Showband. Martin was one of the last of the original members of the band to leave the Sands in 1973. He went to Canada, but returned to Ireland and purchased a hotel in Dublin which he ran for a time but eventual sold. In recent years he had been performing with wedding band, Hi Society. Our sincere sympathies are extended to his wife, Nuala, and children Tagart, Emma, Leigh, and Martin-Bryce.



21st June, 2010...Death of John Martyn (Marmac Amplifiers)
We learned from community member Dick Lynott, that John Martyn, founder of Marmac, sadly passed away on June 11, 2010 in Sligo. John, along with partner Joe O'Neill and tech guru Michael O'Hara formed Marmac in Sligo and turned out a series of amplifiers and speakers that powered much of the showband era, especially in the early days. The Marmac Super 60 and 120 amps, along with their "crazy boxes" were a staple of the ballroom scene for many years. Formerly located in Union Place in Sligo, Marmac eventually went out of the amplifier business and moved into cable TV before disappearing. John worked for many years as a technician for RTE as well. Although he was not a musician himself, John had a profound effect on the showband era in Ireland. Our sincere sympathies go out to John's family and friends.
15th June, 2010....Death of Mickey O'Neill (Capitol, Big Eight and many more)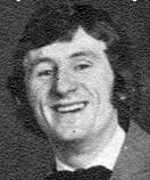 We received a very sad email today from Geraldine Swarbrigg telling us of the death of Mickey O'Neill on June 14th in Las Vegas. Mickey, from Castleblaney, Co. Monaghan, was one of the top drummers on the showband scene until he left Ireland for Las Vegas in 1983 with the Big 8. During his career he played with the Manhattan Showband, The Capitol, Times, The Swarbriggs, Paddy Cole's Superstars and finally, The Big 8. As reported elsewhere on the site, Mickey continued to play with Brendan and other lads from the Big 8 until his death. Our sincere sympathies go out to Mickey's family, friends and fans both here and in the United States. We received a follow up email from Mickey's partner Mary Schwartz with a link to more info about Mickey's death. He underwent gallbladder surgery recently and died in hospital. Mickey had lost his son, Michael, in a car accident in 2005 aged 21. He is survived by sons, Alan and Mark, sister, Mary, brothers Yank, Gregory and Johnny, and long time partner Mary Schwartz.


11th May, 2010...Death of Merv Allen (Jimmy Johnston Showband)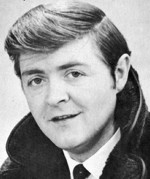 We received a sad email today from Elaine Allen, daughter of Merv Allen of the Jimmy Johnston Showband that Merv passed away May 11th, 2010. He took a nap after dinner and passed away in his sleep at age 72. Merv also played with the High Seas Showband, Students Showband and was also with the famous Clipper Carlton, whom he joined in 1969 near the end of their history and before they reformed in the mid 80's. Elaine has been a generous contributor to the site in the past, sending us photos of her Dad and some of his bands. We extend our sincere sympathies to her and the rest of Merv's family and friends around Ireland.






30th April, 2010...Death of Gerry Ryan (RTE)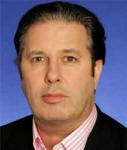 The Irish entertainment industry was shocked and saddened today when news of RTE personality Gerry Ryan's death was announced. Gerry was found dead in his apartment at 1:00 p.m. He was just 53 years old. Although Gerry was not part of the showband scene, through his radio and TV shows, he played a vital role in promoting many of the bands featured on these pages. He joined the staff of RTE Radio 2 and was the host of Non-Stop Pop, the 1980's show which featured Irish bands alongside international acts. He is survived by his wife and five children. Our sincere sympathies are extended to Gerry's family, friends and many fans around Ireland.





20th March, 2010...Deaths of Pete Creighton and Nancy Clince
We received an email from Alec Clince of Dublin telling us his Mother, Nancy Clince who played keyboards with the Johnny Butler Orchestra and Kevin Doherty Band passed away on March 16, 2010 at the age of 87 after a short illness. Our sincere sympathies are extended to Alec, his family and Nancy's friends across the country.
We also received an anonymous email informing us of the passing of Pete Creighton, former guitarist with the Johnny Flynn Showband. From Tuam, Co. Galway, Pete passed away after a short illness. Our sincere sympathies are extended to his family and friends.
14th March, 2010...Glad to support the Irish Mail on Sunday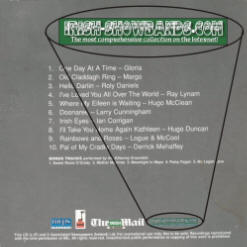 Several months ago, the Irish Mail newspaper contacted us about using some of our photos on an upcoming CD they were planning. Last Sunday, the Irish Mail on Sunday finally issued the free CD of Showband Hits along with the paper. Along with fifteen recordings, the CD cover included several photos donated by the site. We appreciate the chance to help promote the artists of the showband era (although most of the songs featured are actually country hits from the seventies). We'd also like to thank the Irish Mail for giving the site a mention on the cover and the CD itself. Editor's note: Interestingly, Frankie McBride's photo appears on the cover, although no track is credited to the Polka Dots singer.


12th March, 2010...Death of Gerry Davis (Hi-Lows)
Oliver Casserly wrote to tell us of the sad passing of Gerry Davis of the Hi-Lows on March 12th. Gerry was a bass player as well as singer and lived in Longford. He was 68 when he passed away. Our sympathies are extended to Gerry's family and friends. Unfortunately, we have no photo of Gerry at this time.
21st February, 2010...Guide To Ireland's Top Hit Records by Eddie Kelly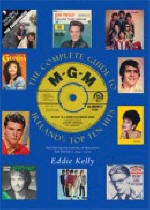 A new book has just been released by Eddie Kelly, former presenter of The Showband Show on Shannonside Northern Sound Radio. The Complete Guide To Ireland's Top Ten Hits, 1954-1979 is available now. The 567 page Guide lists all the Top Ten hits of the period, biographies of the artists who were responsible for the recordings plus an alphabetical a to z listing of the song titles. The Guide also includes interesting, informative and factual information on the records and artists including the Number One Hits 1959 – 1979, the Top Ten Records of the Years 1959 through to 1979 and a Roll of Honour detailing the many artists who have departed this life including date of death etc. An eight page colour section featuring a selection of historical picture sleeves from the period is also included in the book. The guide also include many picture sleeves of the era.

13th February, 2010.....Death of Sean Thompson (Everglades)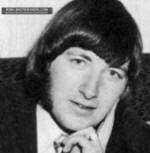 Anthony Loughman, son of the late Tony Loughman, emailed us today to let us know that Sean Thompson, formerly the lead singer with the Everglades, passed away today. Our sincere sympathies go out to Sean's
family, friends and fans around the country.

14th January, 2010.....Death of Dave Kearney (Smokey Mountain Ramblers & Rocky Tops)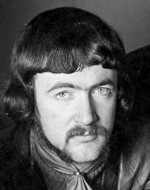 Francie Lenehan, formerly of the Ranchers, Cotton Mill Boys and Rocky Tops, among others, told us today that Dave Kearny, the original guitarist with the Smokey Mountains Ramblers has passed away. We also received an email from his son-in-law, Tom Worrall, informing us of Dave's death in Canada where he had lived for the last thirty years after emigrating in the early 80's. Dave, from Dublin, was originally a member of beat group, The Movement before joining the showband ranks. After he left the Smokeys, he was with the Rocky Tops and also spent some time in Sandie Jones Band. Our sincere sympathies go out to Dave's family and friends both in his native Ireland and Canada.