4th December, 2011...Showband tribute, "Do You Come Here Often" rides again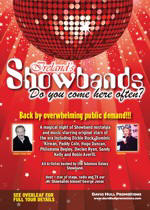 We received news today from David Hull that his annual showband tribute show, Do You Come Here Often is back again. For over fifteen years, the show has brought many of the showband legends together once more to thrill audiences with the talent that made them the top entertainers of the showband era. This year's show is no different and features: Dickie Rock, Declan Ryan, Hugo Duncan, Paddy Cole, Philomena Begley, Sandy Kelly, Dominic Kirwan, Robin Averill, and is hosted, as usual, by George Jones. As in previous years, the show will be presented in Belfast, Derry and Dublin, between the 28th of December and the 8th of January, 2012 so check out your local paper for more information on dates, venues and ticket prices or book tickets online.
11th November, 2011...Death of Paul Mulligan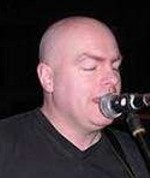 We received the sad news from Paul Lyttle that his former band mate in Chips, Paul Mulligan, passed away suddenly on 11th November, 2011. Paul had also played bass with Tequila Sunrise and The Commitments. For the past 10 years, Paul had been playing with The Great Escape, a top Dublin based corporate and wedding band which also featured Eric Sharpe formerly of Eurovision group, Jump The Gun. Our sincere sympathies are extended to Paul's family and friends.

22nd Sept, 2011...Death of Seamus Roddy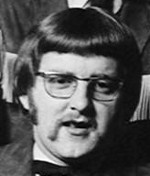 It is with sincere regret that we received an email from Vinny Baker, formerly of the Plainsmen, telling us the sad news that Seamus Roddy, bass player and drummer with the Plainsmen, passed away on September 22, 2011. Seamus had also been with The Firehouse and the Sahara. He died after a two year battle with cancer. Our sincere sympathies are extended to his family and friends.
28th July, 2011...Death of John Hardy of the Blue Clavons and Crickets Showbands
It is with sincere regret we learned of the passing of John Hardy, former keyboard player wit the Blue Clavons and Crickets Showbands in Dublin. Our thanks to his niece, Vyra Hardy, whose father Larry was also the drummer in the band. We understand John was 87 when he passed away and had been living in Raheny, Dublin. Our sincere sympathies are extended to Vyra, her family and all John's friends across Ireland.
16th July, 2011...Death of Eddie Kelly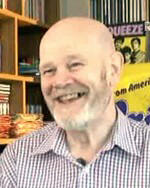 It is with sincere regret that we received an email from Seamus Kiernan, telling us of the death of Eddie Kelly from Longford. Eddie was a friend to our site and we featured his most recent book, "Guide to Ireland's Top Hit Records" which was published last year. Eddie was also the founder of the Friends of Buddy Holly Society and had written for several magazines including Not Fade Away, At The Hop, the Irish Entertainer and New Kommotion. He had compiled and written sleeve notes for many albums for several leading British record companies including Sequel, Castle, Prism Leisure and Pulse. During his time as a presenter with Shannonside Northern Sound Radio he interviewed many of the all time great international and Irish artists – including Frankie Laine, Dame Vera Lynn, Brendan Bowyer, Eileen Reid, Lita Roza, and Pat Boone – on his programmes Sounds Nice and The Showband Show. Our sincere sympathies are extended to his wife, Peggy, his children and family and friends. He was a major promoter of the Showband Era.


25th June, 2011...Death of Jarlath Maloney (Pete Brown's Band of Renown & Ollie Maloney Band)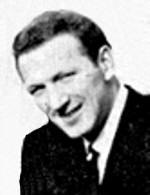 It is sincere regret that we received an email from Jim Maloney informing us of Jarlath Maloney's death on the 24th of June, 2011. Jarlath was the brother of the late Ollie Maloney and played trombone in his band, as well as Peter Brown's Band of Renown. Jarlath lived in Tuam, Co. Galway. We are awaiting more details of his passing and will include them as soon as we learn anything new. In the meantime, our sympathies are extended to Jarlath's family and friends.







23rd June, 2011...Death of Carl Nielsen (Clefonaires)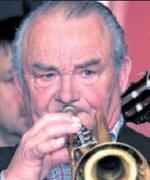 It is with sincere regret that we report the death of Carl Nielsen, former trumpeter with the Clefonaires Showband based in County Sligo during the very earliest days of the showband era. He was 81. Carl came to Sligo from his native Denmark in 1955, taking a job in Basta's new factory in Tubbercurry. Within a short time, he met with fellow musicians Paraic Potter (Ohio, Jack Ruane Band) and Mickey Brennan (Jack Ruane Band, Victors) and soon the Clefonaires hit the road. After the band went off the road, Carl settled in Strandhill, Co. Sligo and started playing locally with the Jazz Ladds, a local wedding, pub and corporate function band that has been on the road for over 40 years. He is the father of Michael Nielsen, one of Europe's foremost jazz guitarists. Our sincere sympathies are extended his family and friends.



9th June, 2011....Death of Johnny Bourgoyne (a.k.a., Stewart Neill - Maurice Lynch, Red Sunbeam and Pat Campbell showbands)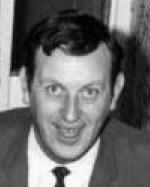 Owen Neill, son of Stewart Neill, better known in showband circles as Johnny Bourgoyne, emailed us today to tell us the sad news that Johnny has passed away in Edmonton, Canada. He was one day short of his 72nd birthday, June 10th. In his showband days, Johnny played with the Maurice Lynch Band, the Red Sunbeam Showband and the Pat Campbell Showband before emigrating to Canada around 1968. Our sincere sympathies are extended to his sister, his three sons, 14 grandchildren and his friends and family on both sides of the Atlantic and around the world.
17th May, 2011.....Death of Sean Dunphy (Hoedowners and Ireland's third Eurovision entrant)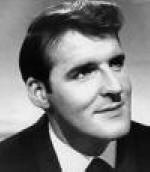 It is with sincere regret that we report the death of one of the the mainstays of the Irish Showband era, Sean Dunphy. In the early sixties, Sean was a carpenter by trade and sang part time with a group called the Keymen. He went to England after serving in the Irish Army where he continued to work by day as a carpenter and by night sang in the Hibernian Ballroom in Fulham. When he heard Earl Gill was looking for a vocalist, he sent a tape and was signed immediately. The rest, as they say, is history. The Hoedowners scored 14 chart singles over the next few years and became one of the most successful bands of the era. Sean also represented Ireland in Eurovision in 1967 singing If I Could Choose. In 1973, Sean emigrated to Canada. He suffered a heart attack and returned to Ireland where he spent his last years entertaining fans around Ireland, although on a much reduced schedule. Our sympathies go out to his family and friends.


30th April, 2011... New Book Release: Memoirs of the Red Seven/Columbia Showband Arklow
Joe Weadick is the former trombone player and founder member of the Red Seven / Columbia showband and even though he left the band in 1965, he decided about ten years ago to set about writing a book giving the history of the band. He included a chapter by every person who ever played in the band, each detailing their own personal experiences, including many interesting stories. Unfortunately, two of the former members have passed away, but he penned separate chapters in their memory. The book is being launched at a reunion of the band scheduled for 21st May, 2001 in the Arklow Bay Hotel. For more info on the upcoming book, click here.

25th April, 2011....Death of Robert Bible (Tweed)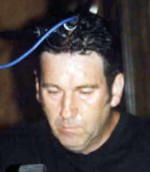 We received several sad emails today from family and friends of former Tweed keyboard player, Robert Bible, telling us he was tragically killed in a road accident in the early hours of Easter Monday. Robert was returning home after an Easter Sunday night gig. Robert left Tweed in the mid 1980's and played the pub and function scene around Waterford for many years. In the early 2000's, he teamed up with former band mate Brendan Ryder in the wedding band The Paddies. After a few years, he returned to the local pub scene. Robert also ran his own keyboard school and recording studio in Waterford. Robert would have been 53 on June 2nd. Our sincere sympathies are extended to his family and friends.
21st April, 2011....Death of Pat Loughman (Capitol)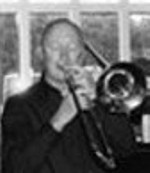 We received a sad email today from Patricia Loughman, daughter of original Capitol trombonist Pat Loughman, that Pat passed away in Dublin. Although he was only a member of the band for a short time, Pat was one of the original members of one of Ireland's most famous showbands. In the years after the showband era, Pat continued to play trombone and was a regular at the Cork Jazz Festival. Our sincere sympathies are extended to Pat's family and friends.

9th February, 2011....Death of Sean Kenny (Jivenaires, Times, Dingaling)
More sad news today as several members of our community, including Bobby Kelly and Patrick Hoye, contacted us to report that Sean Kenny, former guitarist with the Jivenaires, Mystics, Times and Dingaling passed away this morning in Dublin. Sean had been unwell for some time and has been in hospital for quite a while. A Spotlight article in 1969 reported that he was born in Boyle, Co. Roscommon on April 16th, 1947. He eventually moved to Mullingar, County Westmeath. Our sincere sympathies are extended to Sean's family and friends.
6th February, 2011....Death of Gary Moore (Skid Row, Thin Lizzy)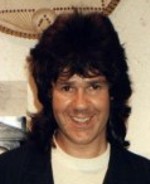 Sad news from online website sources and Hotpress that Gary Moore, former guitarist with Skid Row, Thin Lizzy and of course his own bands over the years, has passed away while on holidays in Spain. Though solid news is difficult to find at this time, it appears he died in his sleep, he was only 58. Born in Belfast on April 4, 1952, Gary came to prominence in Ireland in 1968 when he first joined Skid Row which also featured future Thin Lizzy front man, Phil Lynott, and bassist Brush Shiels. After a tumultuous start the band eventually became the biggest band on the Dublin scene and one of the most promising groups to ever come out of Ireland, but never really made it big on the International scene. In the early seventies, Gary did several stints with Thin Lizzy before breaking out on his own. In the intervening years, he continued to establish himself as one of the top guitarists in the world, enjoying international fame up until his death. Our sincere sympathies are extended to Gary's family and friends in Ireland and around the world. Along with the late Rory Gallagher, Gary was one of the most influential guitarists ever to come of out Ireland.


21 January, 2011...Reeling in the Showband Years, Sligo Park Hotel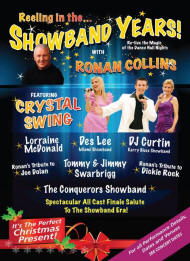 Last night, I headed to the Sligo Park Hotel to take in this years "Reeling In The Showband Years" show which featured Ronan Collins, Des Lee of the Miami, D.J. Curtin of the Kerry Blues, Tommy and Jimmy Swarbrigg of the Times, Lorraine McDonald and the Conquerors. Also on the bill were newcomers to the Irish Entertainment Scene, Crystal Swing, fresh off last year's international You Tube success. A full house greeted the acts with the Conquerors (Tony, James, Frankie and Paul) supplying excellent backing for all the singers. Des Lee and Lorraine started off the show and Des showed he can still get a crowd going, singing some of the hits of the Miami and Starband as well as a few standards. Lorrain was great on vocals and playing sax with the Conqs. D.J. Curtin showed he can still belt it out with his Tom Jones inspired set, sounding as good as ever. The Swarbriggs got one of the warmest receptions of the night, singing a set of all original hits, including their two Eurovision entries. It brought back a lot of memories. Rounding out the night were Crystal Swing who prove the showband spirit still lives on, providing a high energy set of songs from the sixties and seventies. Finally, Ronan Collins not only was master of ceremonies for the night, but also showed he can sing with the best of them, doing tributes to Dickie Rock and the late Joe Dolan. Overall, a great night and a great time had by all. The tour lasts until the middle of February and will be playing venues all over the country. My special thanks to Tommy Swarbrigg and Tony Maher for their hospitality!
10th January, 2011...Death of Paul Ashford (Miami, Stepaside)
We received a sad email today from Stephen Travers of the Miami Showband, telling us of the sudden passing of Paul Ashford, former bass player with the Miami and Stepaside, as well as his own Paul Ashford Band more recently. Paul joined the Miami in August 1967, along with Fran O'Toole and Des Lee, when the rest of the band left to form the Sands Showband. He stayed with the band until around 1973 when he left Ireland to study at the Berklee School of Music in Boston. Upon his return, he rejoined the Irish scene forming Stepaside, a band which had considerable success in the late 70's. Paul played regularly, becoming a top session musician and fronting his own Paul Ashford Band doing weddings and corporate functions up until the time of his death. Paul enjoyed a career as one of Ireland's most creative musical forces and also played The Furey Brothers and Dave Arthur, Mike Hanrahan from Stockton's Wing, Ronnie Drew and spent two years touring with Jerry Lee Lewis. Paul had numerous song writing credits along with his own records (One In Every Town, Jenny, etc.). He played bass with Paul Brady, Mark Knopfler, Dire Straits, Joe Elliot of Def Leppard, Dolores Keane and Barbara Dickson, as well as numerous sessions.Our sincere sympathies are extended to Paul's family and friends.