December 30th, 2017.....Death of John Woodfull.....Casino / Indians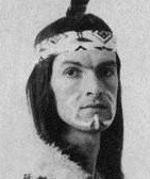 Sad news today that John Woodfull former guitar player with the Casino Showband who became the Indians has passed away. John retired from the stage in the late 1990's and had taken up painting one of his greatest passions. Our sincere sympathies are extended to his family, former bandmates and fans across Ireland and the rest of the world.
November 20th, 2017....Death of Pat Burke....Pat Burke 7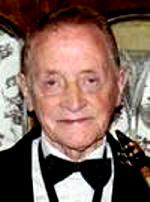 We received the sad news today from Eamonn Burke that his father, Pat Burke passed away suddenly. He had just turned 90 years old. His career started in the late 1940's and by the time he formed his own band he was 36 years old, which was considered quite late during the showband era. From Cahir, Co. Tipperary, he played constantly during the showband era with his Pat Burke Seven which eventually became the Pat Burke Showband. He eventually moved to Cork and worked for the Midleton Credit Union until he retired. He remained active in music right up until his death which came without warning and he played his last gig on November 12th, 2017, just a week before his death. Our sincere sympathies go to Pat's family and friends across Ireland.




October 18, 2017....Death of Eamonn Campbell...Clubmen, Tigers, Dubliners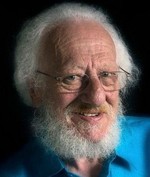 We received the sad news today from Bobby Kelly that Eamonn Campbell has passed away at age 70 after a short illness. Originally from Drogheda, Eamonn started his career with the Delta Showband from Drogheda at the age of 16 back in 1963. A year later he was with a new group, The Bee Vee's Five so named as they were managed by local businessman B.V. Anderson. His next stop was the big time with Dermot O'Brien's Clubmen, who he joined in the mid-1960's but in 1968 the band split with Eamonn and several others forming the Tigermen. Throughout the 1970's Eamonn would play in various bands, as well as being one of the top session men on the Dublin recording scene playing on many hit records. In 1987, Eamonn joined the Dubliners which still included original members Ronnie Drew and Barney McKenna, along with John Sheehan. After Barney's death, they renamed themselves the Dublin Legends. Our sincere sympathies to Eamonn's family and friends around the world.
October 2nd, 2017.....Death of Peter Law (aka Lawlor) - Pacific Showband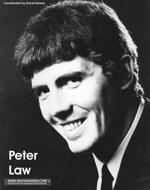 We received an email today from Declan Mahon with the sad news that Peter Lawlor (aka Peter Law) formerly of the Pacific Showband has passed away in Dublin. Peter joined the Pacific Showband in 1968, replacing long time front man Sonny Knowles who would go on to a legendary career in cabaret. Peter shortened his name from Lawlor to Law for the stage and was with the band when they changed their name to the Dublin Corporation and emigrated to Canada in 1971. He had previously worked in the family's hotel business, but was always drawn to the stage and singing. After spending year in Canada he returned to Ireland and had been playing around Dublin with his solo act until his passing. Our sincere sympathies are extended to Peter's family and friends in Ireland, Canada and around the world.


September 25, 2017...death of Jackie Flavelle (Dave Glover, Johnny Quigley, Jokers, Swingtime Aces)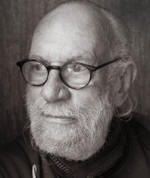 Sad news from Pat Hoye that Jackie Flavelle passed away in Belfast at the age of 78 (he dies just a month before his 79th birthday. After an illustrious career on the showband circuit he played with outfits like the Chris Barber Band and made a name for himself at home and abroad in the upper echelons of jazz music. He released a solo album, 'Admission Free' in 1972. This came out of a friendship with Deke Arlon, a sometime associate of Joe Meek and fleeting Crossroads actor who would later steer the careers of Sheena Easton and Elaine Paige. He moved back to Northern Ireland in 1977. He became a presenter at Downtown Radio and took to journalism. There were other musicians to play with and return visits to the Barber Band, indefatigable jazz guys who never left the road. In bad health for some time before his death, he will be sadly missed and we extend our sincere sympathies to his family and friends around the world.

August 9th, 2017...Death of Philip O'Duffy (Deep Set, Cotton Mill Boys, Johnny McEvoy)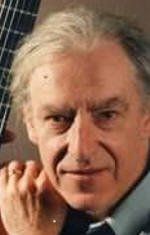 We received sad news from Andrew O'Duffy that his father, Philip, sadly passed away on August 9th, 2017. Philip started his career with the local Dalkey Boys Club Band, band The Waywinds back in 1963. He later joined beat group the Deep Set (apparently formerly called the Rik-A-Tix) in 1966. They made a record in 1967 called The House with the Whitewashed Gable (also covered by Joe Dolan) and in 1967 released Walking In The Park. He became one of the many beat group musicians who made the jump to the showband scene eventually playing with the Cotton Mill Boys, a stint with the Cadets, and ending up with Johnny McEvoy in the mid 1970's. He remained Johnny's "sideman" for many years up until his passing. Our sincere sympathies are extended to his family and friends across the country.
April 1st, 2017....Death of Des Kelly, (Quicksilver, Des Kelly Band, Capitol Showband)

Sad news today from County Galway that Des Kelly, founding member of the Capitol Showband and entertainment legend in management has passed away after lengthy illness. Besides founding the band, along with brother Johnny (RIP), he also managed many of the biggest names of the era including Sweeney's Men, Planxty, Smokey Mountain Ramblers and more, For the last twenty years, her was a regular presented on Galway FM radio. Our sincere sympathies are extended to his wife, Maura, his children and grandchildren and all his family and friends around Ireland and the rest of the world.
February 8, 2017.....New book by Colm Lynch - Mushroom, A Collector's Item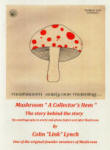 We received a package this morning from Colm "Link" Lynch, original member of the 1970's Celtic rock group Mushroom. The package included his new book about the band and his autobiography. Colm asked us about contributing to the book and it includes our brief history of the band along with many of the photos which appear on the website. The book is an amazing collection of facts and photo about the band and Colm's life both in Ireland and later when he went to live in Denmark. The original band (originally called Hessuanta) featured Colm (drums), Michael Power (keyboards), John "Dee" Donoghue (guitar), Alan Brown (bass), and Pat Collins (vocals and fiddle). Aonghus McAnally would join after the departure of John Dee in February, 1973. Colm tells the story in detail and really does a great job describing the excitement of the era when Celtic rock was just taking off in the form of the band, Horslips. We wish Colm every luck with the book and want to thank him sincerely for mentioning the site and helping keep the memories of this great era in Irish entertainment alive.