Recent Releases by "Showband" People
On this page, we want to provide a quick resource for recent releases from artists of the showband era. If you have a CD you would like to "plug," let us know and we'll provide a link here. By the way, we do not sell CD's through this site, nor do we get any compensation should users purchase any of this music from other sites. We provide this information only as a reference for our users.

James Blennerhassett
A Small Shadow
The new album from James (Kim Newport Band) who is currently touring with Francis Black and Gilbert O'Sullivan, among others, is a collection of instrumental tracks and features some of Ireland's best known musicians including Ted Posonby, Richie Buckley, Niamh Crowley, Mairtin O'Connor, Bill Shanley, Seamus Brett and many more. You can purchase his album by clicking here.

Brendan O'Loughlin
Between Two Shores
The most recent release from the Limerick man who now lives in Phoenix, AZ. Brendan was a member of the Ambassador 7 Showband, Express Showband, and Gerry & The Ohio. All the songs on the CD are originals written by Brendan, exploring his life in Ireland and the USA. The CD is Brendan's third release and is available by clicking here.

Cathal Dunne
The Very Best of Cahal Dunne
Cathal, who now spells his name without the "t," resides in Pittsburgh, Pennsylvania and tours mainly on the East Coast of the USA from New York to Florida. Ireland's "Happy Man" won several song contests, including being Ireland's Eurovision entry before emigrating to the US. in the early 1980's. To purchase this, or any of his recent CD's, please click here.

Bobby O'Brien
The Irish Songs I Love To Sing
Bobby actually never played in an Irish showband, but he has enjoyed a special relationship with one of the era's top stars, Margo. In fact, he recorded a duet with her and it appears on this CD. He also went to Ireland to produce Margo's 1996 music video "Old Friends Of Mine." A former DJ turned singer, you can learn more about Bobby and his music, by clicking here.

Rob Strong
White Velvet
Formerly with The Plattermen, Las Vegas, and the Rob Strong Band, Rob's latest album White Velvet, is a new departure for Rob. Listeners experience a more tender side of Rob's powerful voice. The title track, White Velvet sounds like a blend of Barry White and a classic orchestral piece with a trip hop groove. Learn more about Rob and his latest release by clicking here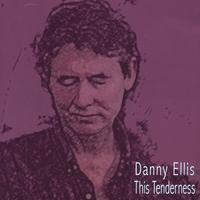 Danny Ellis
This Tenderness
Danny lives in Florida after a career with The Airchords, Jim Farley Band, Stage 2, Nevada and Miami. In his own words, "In every human heart there is such a hunger for love, such an emptiness when that love is not present, and such a joy when that love finally makes itself known. May this CD help you to accept your own longing for fulfillment." You can listen to tracks on the CD or order by clicking here.

Colm Wilkinson
Some of My Best Friends Are Songs
From his start with Dublin band The Action through Eurovision and finally international fame on the musical stage, Colm has dazzled audiences across the globe. However, he played the same halls as the rest of the showbands in the 1970's. He now lives in Canada and continues to perform to sold out audience around the world. You can learn more about his latest CD by clicking here.
Margo
We understand from Bobby O'Brien, that Margo is bring out a new CD on August 13, 2006 which features a track with her brother Daniel O'Donnell.
For musicians....add your recent release to this list by clicking here.
More to come......