December 8, 2015...Death of Simon Scott (aka Ivan Vaughan - Dave Glover, Plattermen, Apaches)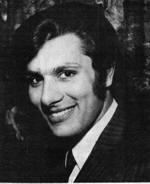 We received many emails today from members of our showband community about the sudden and tragic death of Ivan Vaughn, whose stage name was Simon Scott. 70 year old Ivan was caught in a flood during Storm Desmond on December 7th and after his car was stalled by the flooding, he was swept away by flood waters. His career in the showbands included stints with the Zodiac Showband, Dave Glover Band, The Plattermen (for which he gained the most fame in the early 70's) and also the Apaches. Ivan had been still active singing as a one man band across the North and was, in fact, on his way home from a gig when tragedy struck. Our sincere sympathies are extended to his family, friends and fans across Ireland.
October 7, 2015....Death of Carole Wallace (New Blues)
Sad news today from several of our members including Alan Barton and Pete Kinsey that Carole Wallace, formerly of the New Blues has passed away from a heart attack at her home in Drogheda. As far as we know, Carole replaced Lola as the lead singer with the band after the departure of Lola and Glen Curtin (RIP) around 1976. Carole married and became Carole Clarke. From RIP.IE: Carole, beloved mother of Molly and James. Sadly missed by her loving family and Derek, sisters Ann, Jackie and Audrey, brother Brian, brothers-in-law, sisters-in-law, nephews, nieces, relatives and friends.



April 6, 2015....Showband Stories video now available to view online.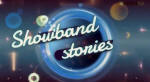 Great news from IrishTV.ie as they have finally posted the video of five episodes of the new series, Showband Stories on their website. Hosted by Steven Travers, great friend to the site, the series spends time with many of the stars of the showband era talking about their experiences back in the day, as well as live musical performances by each star. Featured on the programme so far are Frankie McDonald (Drifters), Shaun O'Dowd (Top League, Dingaling), Bobby Kelly (Sands, Greenbeats), Des Lee (Miami, Starband), George Jones (Dave Glover, Clubsound), Tommy and Jimmy Swarbrigg (Times) and Eamon Keane (Casino/Indians).
25th March, 2015...Death of Eric Murray (Blue, Strangers, Hot Air Machine, Pebbles, Dreams, Sands, Poteen)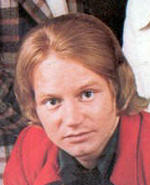 Sad news from Eric's daughter, Erika Murray, that he passed away on March 25th at the age of just 67.
After playing with quite a few beat groups around Dublin in the late 1960's Eric made the jump to the
showbands when he replaced John Farrell in the Dreams. After this, he would go on to front the Sands and
finally with Poteen. Our sincere sympathies are extended to his family and friends around the country.







25th March, 2015...Showband Stories hits the road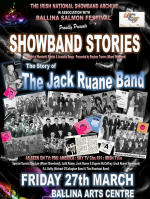 If you have been watching Irish TV (Sky 191), you've seen the new series called Showband Stories which features ex-Miami bass man Steven Travers interviewing a host of ex-showband musicians about their experiences on the road back in the heyday of the era. Steven has now taken the concept on the road and we received an email from Sean Walsh in Ballina about the event planned for Friday, March 27th in the Ballina Arts Center. The evening will feature several members of Ballina's number one showband, The Jack Ruane Band along with Des Lee, also of the Miami. A great night is promised as the participants will share their memories and stories of the Showband Era. Contact the Arts center for info on tickets.
25th March, 2015....Granny's Intentions Documentary and Box Set Released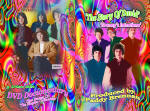 We received an email from Paddy Brennan, good friend of our site, regarding his latest release of material from Granny's Intentions, one of the few bands based outside of Dublin who received great reviews and attention back in the showband era. In 2013, Paddy released a compilation of tracks from a variety of Limerick based bands. This compilation includes a documentary about the band, a DVD and CD's covering their entire career and the Singles Collection. We wish Paddy and the band the best of luck with the new release.

5th March, 2015....Death of Jim McCann (Ludlows, Dubliners, Solo Artist)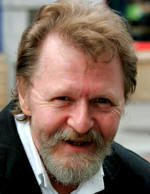 Sad news from community member, Bobby Kelly, that Jim McCann, who started his career with the Ludlows folk group has died at the age of 70 after battling throat cancer for many years. He started his career in the 1965 with the Ludlows, a folk trio which also featured Margaret O'Brien and Gerry Cairns. He replaced original member Paddy Roche. He then went solo and had limited success. In 1975 he joined the world famous folk group The Dubliners and toured internationally for the next five years. 1979 saw Jim once again alone, but this time he proved to be a very popular solo artist scoring a string of hits in the late 70's and throughout the 1980's including Her Father Didn't Like Me Anyway, Alone, Easy and Slow, and his biggest hit, Grace, which reached number 2 in the Irish Charts in 1986. In recent years he had to give up singing because of throat cancer, but did reunite with the Dubliners in 2002 for a short time. He will be sadly missed by his family and friends across Ireland and around the world.
2nd March, 2015...Showband Stories features Eamon Keane, Bobby Kelly, George Jones and More!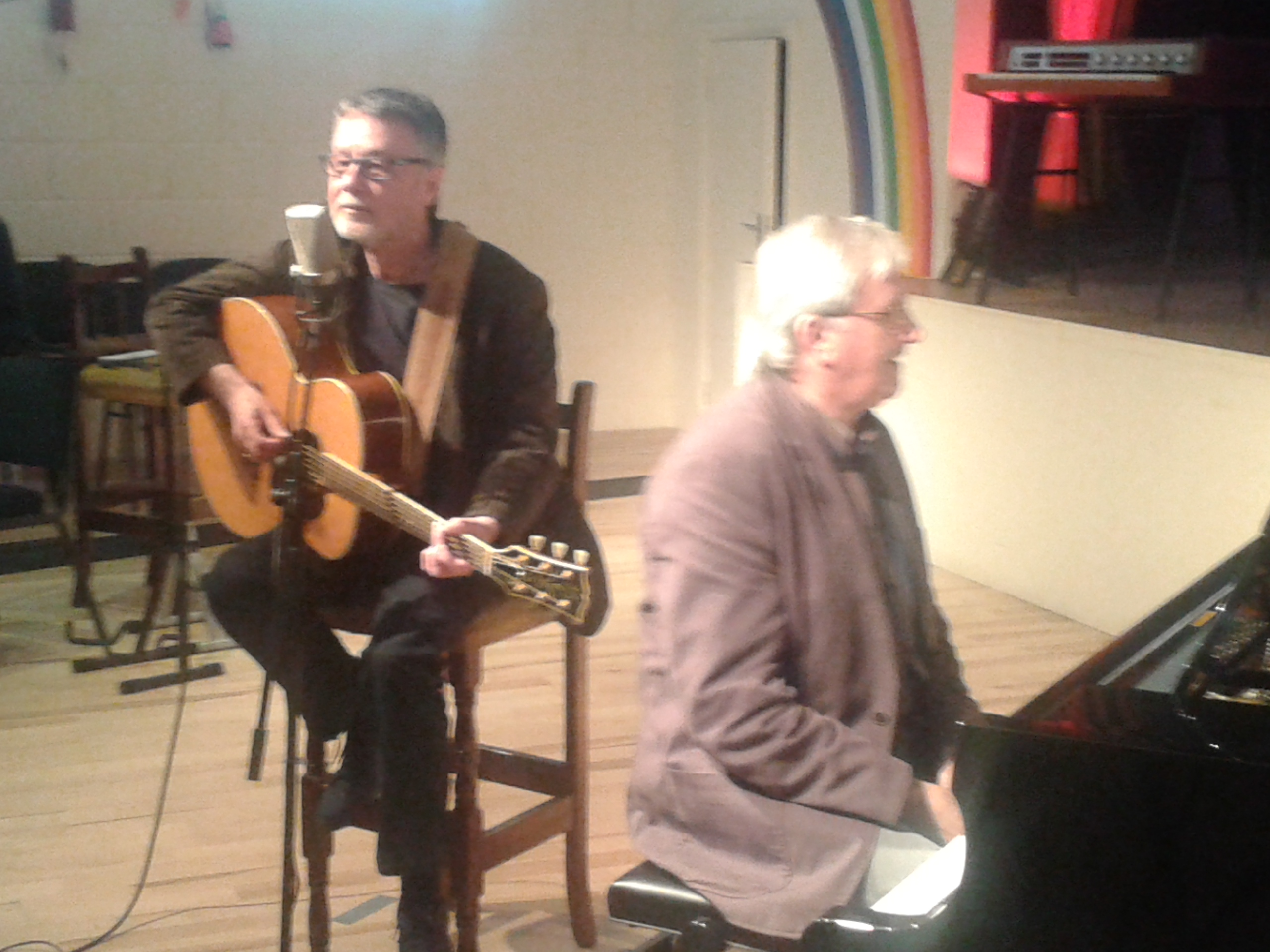 Late last year, good friend of the site, Steven Travers (Cowboys, Miami, Starband) invited us along to the taping of a new TV series which has premiered on Irish TV (Sky 191). The show, Showband Stories was taped in Glenfarne's Ballroom of Romance and will feature many stars of the era talking with Steven about their showband days and also playing and singing some of the songs which shaped their careers in music. The show debuted last week with George Jones (Dave Glover Showband and Clubsound) as the first guest. He will be followed tonight by Eamon Keane of the Indians and next week it's our good friend Bobby Kelly (Greenbeats, Sands, Stepaside). Also being featured in the coming weeks will be Frankie McDonald (Drifters), Tommy and Jimmy Swarbrigg (Times and Swarbriggs Band), Shaun O'Dowd (Monarchs and Dingaling), and Des Lee (Arrivals, Miami and Starband).
22nd February, 2015...Death of Mick Quinn (Manager of Sheeba, Daddy Cool, Red Hurley, etc)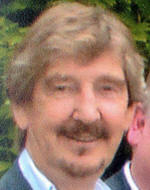 Sad news today from community member, Bobby Kelly, that Mick Quinn, one of the early movers and shakers on the showband scene has passed away. Mick started his career in the early 1960's as an apprentice mechanic but soon became interested in the fast growing showband scene and started to book venues around Dublin. Along with Dan McGrattan, they launched their first showband, the Royal Olympics, which featured friend and neighbour Jackie Johnston on vocals. The band eventually morphed into the Pacific Showband and would feature legends Sonny Knowles and Sean Fagan. In later years, Mick would join Noel Pearson and Robert McGrattan running Carlton Productions which not only managed bands but was the only vinyl pressing plant in Ireland, Mick left the showband scene and went into the oil industry in later years. He is survived by his wife, Anita, his daughters Ingrid and Laura Lee, and his sons, Adam and Aaron.
18th January, 2015...Death of Tommy McDonagh (Jack Ruane, Fairways, Times (Sligo))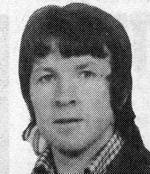 We received the sad news today from Padraig Moran that Tommy McDonagh, guitarist with the Jack Ruane Band, Times Showband of Sligo and the Fairways has passed away in Ballina, Co. Mayo. Our sincere sympathies are extended to Tommy's wife, Ellen, sons Fran, Dom, Rory and Tommy, sisters Mary and Kathleen, and all his family and friends across the country.