February 13, 2018....Death of Michael Lynott...Kim Newport Band, Quarrymen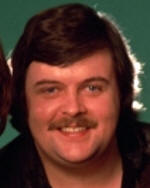 Sad news from Sligo that Michael Lynott, former drummer with the Kim Newport Band and Sean Gallagher's Quarrymen has passed away while on holidays in Malta. "Dick" as he was known back then, started his career playing in local bands in Sligo and was eventually with Sandy Duskey and Easy Listenin' in 1974 (before she joined the Fairways). He would later joined the Kim Newport Band and also played with Sean Gallagher and the Quarrymen. He moved to Spain many years ago and played with the Poco Loco Steel Band for several years and was playing up until his death which was caused by pneumonia. Our sincere sympathies are extended to his family and friends both in Ireland and in Spain.

February 1st, 2018.....Timing is Everything.....Niall Power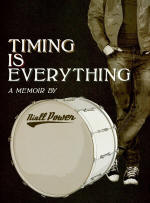 Just came across a new book by Niall Power, former drummer with bands from the showband era like the Tony Kenny Band, Rob Strong's Las Vegas, Gibney and Donovan, and Stepaside, as well as a career on the international scene with powerhouse names like the Boomtown Rats, and Westlife. Niall has played with many more bands and his memoir is a great look into a period in Irish entertainment when the country was transitioning from the dominance of the showbands to its own home grown rock scene and finally the place of Irish pop music internationally. Definitely one to look for at your local book shop or online.
January 27th, 2018...Death of Pat Lynch...Airchords, Tree Tops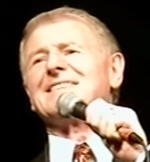 Sad news from John Harrod today that Pat Lynch, one of Cork's best loved entertainers has passed away after a short illness. Pat started his career singing in Cork's Palm Court Ballroom in 1961 and continuing for several years until September, 1964 when he joined the "new" Clipper Carlton after the band had split into two groups, the other being the Santa Fe Showband. By March, 1965 he had moved on to join the Airchords, where he would stay until the band folded n 1973, finishing up as the Tree Tops. He was then with Sandie Jones and the Boyfriends for several more years through the 1970's. He retired from touring and took eventually up teaching and would lecture at the Cork Institute of Technology until his sad passing. Our sincere sympathies are extended to Pat's family and friends both at home and abroad.

January 22nd, 2018....death of Peter "Boy" Roddy...Trend Showband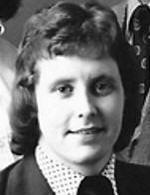 We received the sad news today from Richard Kelly (drummer with the band) that Peter "Boy" Roddy of the Trend Showband has passed away in Derry. He are awaiting more info...our sincere sympathies are extended to his family and friends across the country.





January 16th 2018....One Night Stand....a play by Eddie Kerr
We received word from Eddie Kerr, that his play, "One Night Stands" will be opening across the Northwest in February. The play transports the audience to a dancehall on the West Coast of Ireland in 1961. The Barracudas Showband are playing their first gig in a syndicated ballroom and if they do 'it' tonight they can do 'it' anywhere with guaranteed bookings and celebrity status within reach. There has never been a more important night for the band and the punters couldn't get enough and neither could the greedy dancehall owners who formed the syndicate. The play is being performed at four venues across the Northwest, in Letterkenny, Derry, Buncrana, and Strabane so check you local papers for times and dates in February. Our best wishes to Eddie and the entire cast of the show.
January 12th, 2018.....Death of Frank Gill.....Royal Blues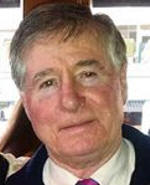 Sad news today that Frank Gill of the Royal Blues has passed away at the age of 77. Originally from Claremorris, Frank was a founding member of the Royal Blues back in 1963 and played with the band until 1978 after they changed their name to the New Blues. In the late 1980's and 1990's Frank lived in Acton in London and was performing all across Britain and back home in Ireland until very recently. Our sincere sympathies are extended the Frank's wife, Mary, his children, family and friends in Ireland and around the world